Exact Exchanger's experienced sales, engineering, and production staffs are committed to providing top quality products. With our flexibility we can meet almost any requirement when it comes to heat transfer coils. We offer water coils, steam coils, evaporators, and condensers.
---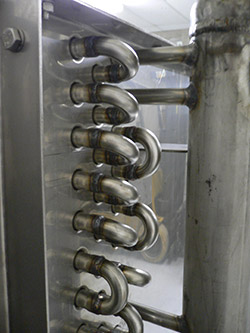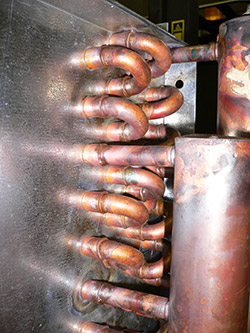 Some Of The Applications That These Are Utilized In Are:
Re-Heat / Pre- Heat Coils
Oil Coolers / Lube Oil Coolers
Fluid process heaters/coolers
Steam distributing
Natural Gas Intercooler / Aftercoolers (Single & Multi-Stage)
Gas Compressor Packages
Air Compressor Packages
Steam Condensers
Engine Jacket Water Coolers
Waste heat reclamation
We provide all sizes, capacities and fin/tube combinations.
The materials of construction we can provide are as follows:
Copper
| TUBES | FINS |
| --- | --- |
| Copper | Aluminum |
| Carbon Steel | Carbon Steel |
| Stainless Steel | Stainless Steel |
Whether you have a coil that is obsolete or you have a custom design for a new application we can provide an offering to meet your needs.