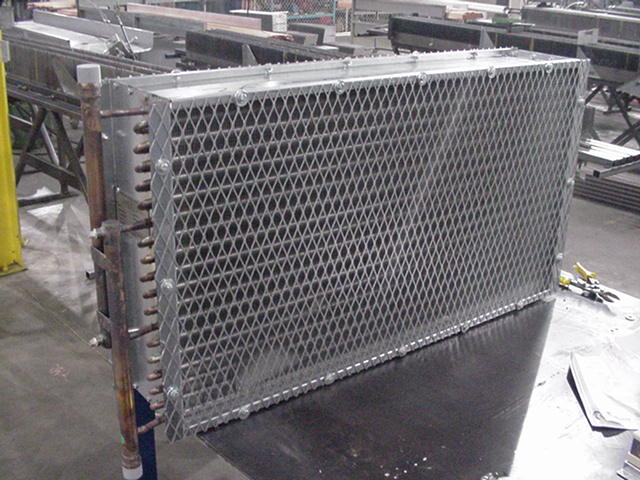 ABG Series
Universal belt guard aftercoolers with standard models for cooling reciprocating compressors featuring OSHA approved belt guard with galvanized steel casings and expanded metal for personnel protection.
---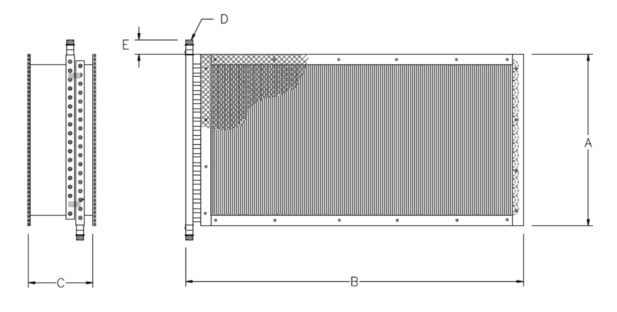 Approximate Dimensions in Inches
Model Number

A

B

C

D

E

ABG 30

23

35

7

*

*

ABG 65

25.50

48

8.75

*

*

ABG 80

33

51

10.50

*

*

ABG 110

33

59

10.50

*

*

 

Note: *Upon request, various connectors and configurations are available.

 

General Construction:
Galvanized carbon steel casing
Removable galvanized expanded metal both sides
---
Installation and Maintenance

ABG Series aftercoolers are to be mounted on the compressor in place of a standard belt guard. Proper installation requires cutting of rear grill to fit motor pulley and compressor flywheel.
Periodic cleaning of the fin section can normally be done by blowing off accumulated dust and residue. No other maintenance is required.

Accessories:

Flexible Connections
Stainless steel braided corrugated hose protects core from compressor vibrations. (Must be properly installed to validate warranty).
Separator
Combination separator with automatic drain trap may be installed between aftercooler and receiver to remove condensed moisture from compressed air stream.

---